Upcoming Events
SELCA Happenings
SELCA is thankful for our members!
As we gather with friends and family in this season of thanks, SELCA wants to gratefully acknowledge and express appreciation for our members and all they do to help mothers and babies.
Check Out Upcoming Special Interest Group Meetings
Special Interest Groups allow IBCLCs and other Lactation Professionals with common interests meet to discuss areas of interest. SIGs for 2016 shall be Private Practice IBCLCs (PP) and Hospital-Based IBCLCs (HB) and Tongue-Tie/Lip- Tie Support (TT). Check the Meetings page for times, dates and locations.
Come to our next SELCA meeting on February 25, 2017
Come enjoy networking and professional development at our first SELCA meeting of the new year- 2 CERPS offered for members.
SELCA ANNUAL CONFERENCE
Plan ahead- November 11, 2017. Join us next year!
The conference was a success!
Great conference!

" . . .It was a well-balanced conference for learners of all levels" "Fabulous!!!" "Good location, nice conference center" "Excellent and well planned out event!!! FUN!!!!"

Informative!

"I enjoyed the speakers and the range of topics offered" "A wide variety of great topics" "very interesting and informative" "Very practical 'hands on' information"

Fantastic value!

"The financial value was very impressive. . ." " the conference fee was awesome!" "a very inexpensive way to get cerp[s] " "This was a very valuable event and easy way to obtain CERPS without breaking the bank"

Join us next year!

"Can't wait until next year" "Enjoyed myself! Learned a lot and can't wait for next year!" "Great conference with relevant topics. I will attend again next year"
Upcoming Speakers
Come learn about the latest and greatest in lactation
Breastfeeding Education: Keep it SImple and Current
Amy Spangler, RN, MSN, IBCLC
Amy Spangler's career spans more than 40 years as a registered nurse, International Board Certified Lactation Consultant, perinatal educator, and founder of baby gooroo in 1987.
What's Going on in lactation
Find the latest news here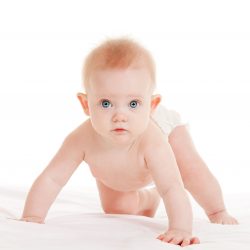 Healthy Mothers, Healthy Babies Coalition of Georgia Announces IBCLC Licensure in Georgia SELCA is proud and grateful to have partnered with Healthy Mothers, Healthy Babies Coalition of Georgia (HMHBGA) in this licensure initiative.  Click here to read the HMHBGA press release.
Cause for celebration!  Please see our Press Release regarding licensure below.  Now is the time to get involved.  SELCA , as your professional organization, is leading the way and we need your support and membership. The Southeastern Lactation Consultant Association (SELCA) is pleased and proud to announce that Georgia is forefront in the nation in[…]
Previous
Next